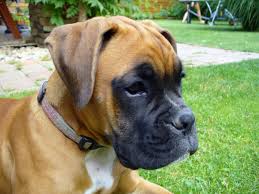 As an author of what could be construed as science or speculative fiction, it's been difficult to watch what's been going on with the Hugo Awards and their hijacking by a group calling themselves the Sad Puppies.
The weeks following the Puppies' attacks on the Hugos have led to a lot of interesting reactions. There have been criticisms, counter-criticisms, backlash, and some ingenious satire brought about by the whole controversy. And while it might have had the beneficial effect of drawing attention to the Hugo Awards nominating and voting process, that's probably the only real benefit we writers have felt from the whole thing.
Now I have no real personal objections to any of the Sad Puppies or their anointed nominees, (except for John C. Wright, who is a notorious homophobic dick) and think that they should be allowed their opinions. As well as the freedom to express those opinions. (Even when, like famous homophobic dick John C. Wright, they try unsuccessfully to remove their dickery from the internet.) I question their tactic, however, of hijacking the most prominent awards given to writers of SF in order to advance their agenda.
But the real questions that should be raised by this whole mess have gotten lost in the accompanying shitstorm. The Puppies have concerns. Are they wrong?
Not entirely, but their arguments have sadly lost legitimacy.
The Future Has a Liberal Bias.
Yes, most SF leans toward what those on the right would construe as "liberal" beliefs. And it's that way for a reason.
Without liberalism and progress, there wouldn't be a "future."
Consider the very nature of conservatism. By definition, conservatism prefers a lack of change in society. It thinks things are just fine as they are and that change for change's sake is a risky thing. That's a valid argument on their part, but it doesn't make for good SF. Once again, by definition, science fiction requires major advancements in society and technology in the fictional worlds created by its authors. Using the other popular term for this genre, speculative fiction, you still require a world very unlike the present world which conservatives want to conserve. You need futuristic, fantastical, or supernatural elements that just don't exist in today's world.
If you fast forward, say, 300 years for a story and society is essentially the same as it is today (which, to grant them their due, is how conservatives would have it), the story is going to be fairly boring. Yeah, they might have rocket ships and laser guns and that sort of thing, but the most interesting things about future worlds are the way their societies differ from ours today.
Never mind that in just about any sci-fi world worth its salt you're going to have an alien culture of some kind in it. How does society react to the aliens? How do we perceive their cultures, values, and mores? The only half-decent "right wing" sci-fi I've seen with an alien culture is Heinlein's Starship Troopers, and when you get down to it, that novel is really about how humanity is xenophobic by nature, and we tend to react violently toward the not-we. And xenophobia is one of the driving forces of the extreme right wing.
George R.R. Martin put it best in his blog entry criticizing the puppies linked above: "we love to read about aliens and vampires and elves, are we really going to freak out about Asians and Native Americans?"
So sci-fi and spec-fi really can't exist in a proper conservative sphere. To have a story, you have to have change. Otherwise you might as well set your stories in the here and now and save yourself the world-building.
While we're on the subject, let me say a few things about dystopian sci-fi. The rise in popularity of dys over the past decade has rankled some on the right because of the perception that since the granddaddy of the genre (Orwell's 1984 of course) was an anti-right wing screed that all dys has to be anti-right. Not so. The best dystopian novel of all time actually look place in a liberal utopia which was shown to be crushing the human spirit. Don't know which one I'm talking about? Go read it for yourself.
But let's move away from the big picture and zoom in a bit. The Puppies believe that in addition to the genre's left leaning tendencies there is an active bias against white males in publishing today.
Scratch out the "white" part, and you're closer to the truth.
No Boys Allowed
In my particular market (again, I don't consider Young Adult to be a genre; it's a market) there really is an active bias against males. Not so much male writers, however, but male readers.
Look at the Young Adult bookshelf in any bookstore. What do you see? Plucky heroines. Girls coming of age. Strong women fighting misogynistic dystopias. Plucky heroines coming of age in misogynistic dystopias.
Where are the books for boys?
There are plenty of writers (like myself) who are churning out books aimed at teen boys. There are brave publishers out there who are taking a chance on books aimed at teen boys. But you just can't find them. It comes from a misguided belief that boys don't read. Perhaps because boys buy fewer books than girls do. But a large part of that is because there are fewer books for boys to buy than there are aimed at girls. So it becomes a self-fulfilling prophecy.
So when it comes time for buyers for bookstores to order books, they have a subconscious bias against stocking books for boys. Books written for boys are either passed over, buried, or mis-stocked. Publicity people who are used to marketing books towards teen girls have no clue how to target boys and launch less-than-successful campaigns to sell books for boys.
The bias exists. It isn't a deliberate one, but it's there nonetheless. And it will be hard to overcome.
But the way writers like I are going to overcome it isn't to stuff the ballot boxes for YA book awards, or demand that books aimed at girls be removed from preferential spaces and books for boys inserted. The way we are going to overcome it is by writing fiction for boys that is so compelling that it demands to be bought, shelved, and read.
That's what the Puppies have to do. If you want to sell Boys' Own, Action-packed, Right-Wing Oriented Sci-Fi, then you have to write BOAPRWOSF that is so good and so compelling that it demands to be read and can stand on its own in a crowded field.
It All Comes Back to Heinlein
Robert Heinlein was a racist, sexist, homophobic, fascist dick. His writing reflects that point of view.
And he won the "Best Novel" Hugo four times.
Four. Times. He holds the record. No one has yet surpassed him.
I hate everything Heinlein stood for, and yet Stranger In a Strange Land* is one of my all-time favorite novels. As is Job: A Comedy of Justice. He's written some other stuff I like, too. He was a terrible human being but he was a great writer. And he still gets props for it.
The people who are doing most of the whining that "Heinlein couldn't win a Hugo today" (never mind that the main reason that he couldn't is because he is dead) because they can't get their stuff nominated for awards overlook the fact that their writing is nowhere near as good as Heinlein's. Nor is mine, but I admit it. I aspire to be that good but I am not there yet. But that's not the fault of people who don't nominate me for awards; it's my own fault for not being good enough to compete with much better work.
And if you look at your own work objectively, maybe you'll come to the same realization.
In Conclusion
Probably the worst thing about the whole Sad Puppies debacle is that in order to fight against the Social Justice Warriors ("SJW's") they so rightly despise is that they have adopted the exact same tactics as these SJW's! They have resorted to blacklisting, ballot box stuffing, bullying, and threats. Rather than embracing the conservative belief in the free market, they have created a Stalinist situation where voters are allowed to vote for anyone they want, as long as it's candidates approved by the oligarchy. Instead of producing work that is capable of winning awards on its own merits they have perverted the process to bestow now meaningless awards on substandard product.
Worse, they are pushing good writers who deserve the recognition to pull themselves out of contention because the tactics of the Puppies has forever tainted their nominations. And they may have just robbed the most prestigious awards for SF of all legitimacy in the future.
That, Puppies, is sad.
---
* By the way, if you ever want to see how Progressive Capitalism can work in sci-fi, and how rightist theories can lead to technological advancement, the world of Stranger is one to look at for a model.↩
Leave a Comment